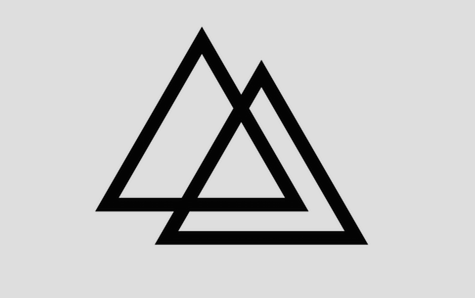 When you were younger did you avoid the ever-present threat of cracks in the sidewalk? 
I guess it really depends on your relationship with your mother. What responsibility did you feel for the health of her back? 
It was a silly game to play when walking was an evil necessity between the much more enjoyable parts of life. At least for me, life was periods of enjoyable times interrupted by the boring stuff. I jumped from destination to destination trying to maximize fun and minimize the mundane. This way of living idealized birthday parties, holidays and outings to be the true living. This had the impact of building my expectations higher and higher for the next event while simultaneously making more and more of my life a thing to be avoided. 
As I get older the appeal of the highlights is still there, but it's dimmed some. The periods of time of normalcy are more interesting. 
Part of this is linked to valuing life as a journey where every step matters, not a series of escalating fun experiences that matter more and more. With this shift has been the opening up of seeing God in more and more places I couldn't see God before. I'm trying to be more aware of what God is doing in the little things, than only being able to see God in the big things. 
I don't need games to pass the time between more enjoyable or important things, I am able to see God in the cracks that I once tried to avoid. 
This journey mentality is one that we want to share with you about Cascade this Sunday. Our story isn't one that involves a place we started, a place we are at today and a place we are going. It's a step by step journey that involves success and failures as we seek to see the values God's called us to follow after become more and more evident in our midst. We want to value each step in the journey and value each person that's led to join us in the journey. 
My prayer is that you'll be part of the journey. We're better with you.