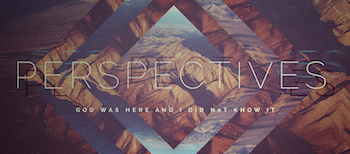 There's just something about the ocean. 
The consistency of the waves. The sound that drowns out everything else. The massive expanse of water that extends beyond the horizon. The life that gathers and thrives in and above the water. 
If I want to be inspired the ocean is always a really good place. I see God in the ocean and I'm reminded of a reality that is bigger and greater than myself because I'm face to face with a reality that is bigger and greater than myself. 
A Motel 6 in Winnemucca, Nevada is not a place I would go to find inspiration. I wouldn't call that space sacred, holy or filled with the presence of the Lord. 
I wouldn't see God in the ice machine, the snack machine or the blinking red light on the phone by the bed. I would probably see God in the Gideon's Bible placed in the nightstand, but I'm just assuming they have one there. 
Why is that? Why do we have certain spaces that we connect with a sense of spirituality and others that we don't? Why do we assume God can be communed with in particular places, but not in others? 
This week we are starting a brand new message series that delves into the times and spaces we expect to see God and the times and places we're sure God isn't in. What if we were constantly growing in our awareness of God's presence and saw all matters as spiritual matters? 
We might wake up one morning and say, "God was in this place, and I didn't know it."