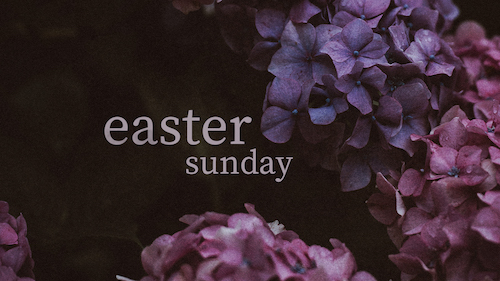 The tomb is empty. 
It's one of the briefest and most confusing statements of joy ever spoken. They went to mourn and their confusion went from the smallest spark of hope into a roaring fire of joy. With Christ our visits to the places of deepest mourning bring us encounters with new life. Like Spring, it keeps bursting forth from the dead to remind us that God is still working. 
We are invited not just to observe the resurrection, but participate. What else is yearning for new life? What other tombs need to be discovered as empty? What hope needs renewal? 
As a child Easter was saying "thank you" for a gift I didn't ask for. It wasn't that I wasn't grateful, it was just that I didn't understand. God made me, but I was born steeped in sin and that meant an eternity spent in Hell. Fortunately God thought that was a bad idea, so he sent his son to die and now I don't have to go to Hell. 
It felt like a massive drama where my mortal soul was at stake, but I was ultimately an observer. My role was to find the tomb empty and celebrate the life of Jesus or spend all the days after my death being tortured by the Devil. 
What if the empty tomb is an invitation to partner in the act of resurrection? What if it isn't as much about observation as it is about participation? What else is God inviting us to see brought back to life? What part of our relationships, dreams and even our very selves are being called to partner with Jesus in coming back to life?