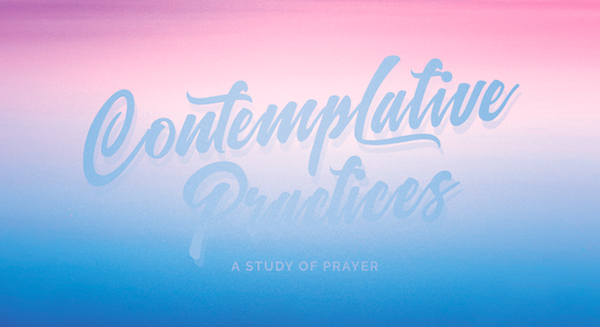 In the midst of this message series I decided to explore a new prayer practice (which is also the subject of our new Sunday morning class). I've been using a drawing workbook (found here) as the centering activity for my prayer time. 
Praying through drawing and art isn't something that I would have assumed I would ever do. In our culture of excellence and specialization we rarely pursue activities we don't demonstrate skill in. Drawing only has value if you can utilize it for financial gain, and I have never demonstrated even the tiniest skill in drawing. 
But what if the value is found in letting new activities bring to surface beliefs about God, self and the world around you that you couldn't have accessed otherwise? I have been finding such freedom in activities that aren't centered on productivity. It breaks the spell of viewing myself only as a commodity that needs to perform tasks to have value. 
I'm the same person who turned my nose up at the adult coloring books trend as a colossal waste of time. That judgement was all rooted in a worldview that values the most direct line to productivity.  
While drawing has proven to be a helpful tool for prayer for me, maybe your activity is physical activity, baking/cooking, reading, quiet meditation, or praying through a Psalm. Whatever activity you end up praying through isn't as significant as what the prayer time is doing in and through you. One of the goals of prayer is to connect God and the spiritual realities of the world around us. Because God and spirituality are all around us, we can enjoy the freedom of exploration because there isn't just one way to get there. 
So, what is your new prayer practice in the next few weeks or months? New insights or breakthroughs rarely come through old patterns, so what could be waiting for you on the other side of the risk of learning a new path to talk to God?